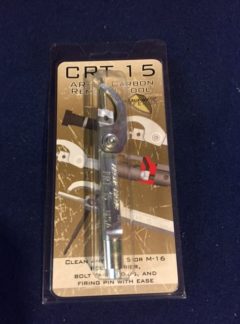 CRT-15 Carbon Removal Tool
For use with AR-15 family rifles.
Bolt Tail Radius Cleaner
The bolt tail radius varies from manufacturer to manufacturer, but our CRT-15 carbon removal tool is the only tool that can clean the carbon from any bolt tail radius.
Bolt Carrier Cleaner
The CRT-15 carbon removal tool can quickly and safely remove the carbon from the bolt carrier without causing damage to the bolt carrier. Our CRT tool is designed as a dead stop reamer. When the carbon is removed, it stops cutting.
$

39.95
Add to cart